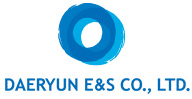 As an innovative energy-specialist company, Daeryun E&S puts people and nature before everything else. Our mission is to create a society where everyone is happy and safe, provide clean and convenient energy, and think and act from our customer's point of view. Ultimately, we aim to grow into a top-class company, creating a richer life.


Since May 1985. when it obtained a license for producing city gas, Daeryun E&S has contributed to the development and improvement in lifestyle for regional communities by providing LNG city gas to 800,000 households in Seoul (Seongbuk, Gangbuk, Dobong, and Nowon districts) and northern Gyeonggi-do (Euijeongbu, Dongducheon, Yangju, Pocheon, Yeoncheon).

The company, after obtaining a certification for Integrated Management Systems in Sep. 2003 (the first in Korea), was accordingly qualified as meeting international standards in the areas of city gas quality, the environment, and health & safety. This enabled the company to construct a safer, higher level advanced management system.

After its incorporation as a foreign invested company in July 1999 (during the period of the Asian financial crisis), it was included in the Hanjin Heavy Industries & Construction Group in May 2006 for a new stage of challenge as a leading provider of city gas in Korea.

Apr. 2013

Signed MOU(Memorandum Of Understanding)with Uijeongbu-si for biogas business

May. 2012

Constructed a new integration building and relocated to Millak-dong, Uijeongbu-si for energy affiliates

May. 2012

Terminated community energy system(CES) business investment for Daeryun Power Co., ltd. and Byeollae Enerey Co., ltd.

Jul. 2012

Applied LNG calorie system

Jul. 2011

Extended city gas service area to Gunnae-myeon, Gasan-myeon of Pocheon-si

Jul. 2010

Company name changed to DAERYUN ENERGY & SERVICE

May. 2006

Included in the Hanjin Heavy Industries & Construction Group

Oct. 2003

Obtained SEQMS 31001 Certification

Sep. 2001

Started CNS Charging Station business operations

Aug. 2000

Obtained ISO 9001 Certification

Jun. 1999

City gas business spun off from Hanjin Construction and Hanjin City Gas Co., Ltd. incorporated
Included in the French SUEZ GROUP

Mar. 1997

Started city gas supply to Yangju and Dongducheon in Gyeonggi-do

Mar. 1994

Company name changed to Hanjin Construction Co., Ltd.

Oct. 1990

Started city gas supply to Uijeongbu-si in Gyeonggi-do

May. 1986

Started city gas supply to Nowon, Dobong, Gangbuk, and Seongbuk

May. 1985

Acquired license for city gas supply business

Aug. 1968

Hanil Development Co., Ltd. incorporated